Hey, Welcome to NerdChefs! I'm Mike, your Executive Nerd Chef. Around here, I'm bringing my years of culinary experience to create smarter, and better ways to cook. While professional life has taken me out of commercial kitchens and into my home kitchen, I still know how to rock out a great meal. When we host a party, people show up to try my ribs or slow smoked brisket. Around the holidays, they go nuts for my Best Instant Pot (affiliate) Mashed Potatoes. And when I'm just entertaining, there's not much better than Sous Vide Teriyaki Pork Tenderloin. The purpose of NerdChefs is to share these recipes, so you, too can rock every dinner you make in your house.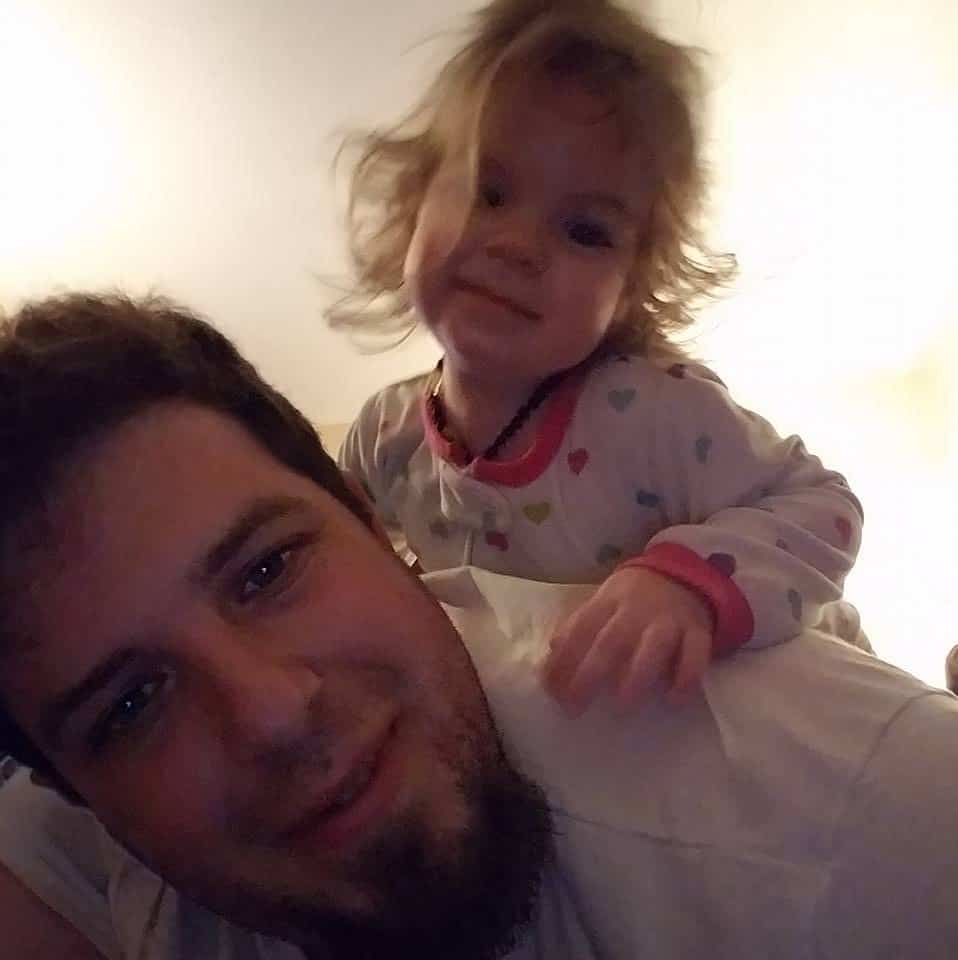 Why I love to cook
I love cooking with the toys that I (over)stock my kitchen with. From my Sous Vide to my Instant Pot (affiliate), you'll see plenty of recipes that will feature each. That's not to say we don't cook the more traditional stuff as well. I love to make Sous Vide Steak in my cast iron, or more traditional Italian dishes like Stromboli.
Why do I love all these toys? Because I absolutely love to cook. I love the creativity it gives me and the satisfaction of a table-wide "yum" when they dig in to a perfectly prepared dish. I was raised in a Syrian family. Well, truthfully I'm more Armenian, but I identify as Syrian because that's the food we all cooked together growing up. From lamb stuffed grape leaves to meat pies to tzatziki, all our family meals featured traditional Syrian garb.
15 things to know about me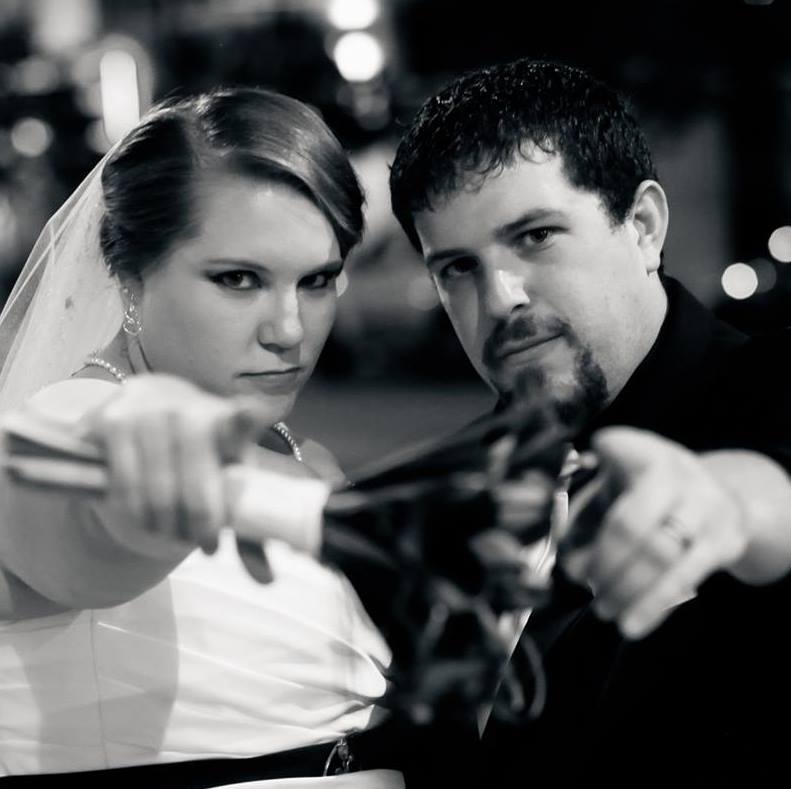 I grew up in Michigan and moved to Tallahassee, Florida two days after Christmas is 2007.
I met my wife a week later, on our third day of the job together. We worked together in radio, which is what I originally went to school to do. She was a DJ on our Rock n' Roll station, while I hosted a sports show.
We became friends before long, but it would be another two years before we started dating. It was another couple of months before she fell in love for me when I made her Greek Spaghetti.
Four years after that we got married in Las Vegas. We planned it well in advance and had about 40 people with us.
For our reception, we rented a place a block off the strip that had a kitchen. My dad and I cooked during the day and he got everything ready for everyone to come back to. We bought everything from Costco that morning. $300 worth of food and booze for everyone and we had way to much.

Now, I'm 33 years old. I live with my that lovely wife of mine and our four-year-old daughter who is preparing to take over the world.
My wife does most, if not all the baking in our house. Percise measurements were never my thing. If there's a baking recipe on here, chances are she had a big hand to play in it.
I'm selectively OCD. When it comes to time and planning things out, I go through tons of detail. But I'm definitely not the neatest person you'll meet.
Like I said above, I no longer cook for a living. Now, by day, I'm a Project Manager specializing in the technology that runs call centers. That's where the planning OCD helps.
I'm happier with this balance, because now cooking is totally something I do for pleasure. It's no longer "work".
If I had one meal the rest of my life, it would be Syrian Lamb Stuffed Grape Leaves with Tzatziki, with Syrian String Cheese in a warm, fresh pita.

On top of my Project Management work, I also work as a statistician and graphics operator for ESPN. If there's anything I love as much as cooking, it's sports.
I grew up in Ann Arbor, Michigan, so my favorite sports teams are Michigan and any of the Detroit related teams.
I get to travel around a lot for my jobs. My rule when it comes to eating is never eat anywhere I can go to at home. Some of my favorite restaurants I've found on the road are Kramerbooks and Afterward in Washington DC, Velvet Taco in Texas, and Kapow! Noodle Bar in West Palm Beach, FL.
My wife and I never miss an episode of Jeopardy. Even when I'm on the road a lot for ESPN in football season, we DVR them all and knock them out. Usually at the end of football season there's 30 on the DVR.
Where to get started
First, sign up for my email list. I won't spam you, but instead we'll deliver weekly write-ups with our latest recipes and other treats. From the best recipes to make any night, to tips and tricks, you can get them first by subscribing.
Check out my recipe page and browse around for your favorites. The home page also lists some of our most popular recipes as well.
Get in touch by following the blog on Instagram, Twitter or Facebook
How Nerd Chefs got its start
I've been blogging on and off for a little over a decade now. For the first half or so, my focus was on college basketball. It was super nerdy, but I love the sport and it was a great way to keep up with it. Then, when I stopped cooking professionally I really feel in love with home cooking again, so I started writing about it.
My first ventures into food blogging were hit and miss as I learned the ropes. But one thing stayed constant, my love of cooking and sharing it with others.
For quite awhile I was quiet about the fact I had a blog. It was probably the stereotype about losers living in their basements and whatnot. So I did it, tossed it over the wall for people to read and on with it. It was very transactional and unfulfilling.
But lately, I've made more of an effort to really reach out and share my recipes with friends, family and the internet. The switch has been so great. I can now have back and forth when discussing the food I love to make. Because the best part of cooking is seeing people enjoying what you make.
I'd love to have that conversation with you. If you have a question at all, the best ways to get in touch are:
Leave a public comment on any of my recipe posts. I'll make sure to respond as quick as I can.
Ask your question on social media, either via Twitter, Facebook, or Instagram.
Lastly, you can always email me at

[email protected]

.
So click around, try some my favorite recipes and let me know what you think!