Memorial Day is the most celebrated BBQ day of the year. The absolute last thing you want to do is put out a boring spread of charred burgers and lifeless toppings. Be the star of your holiday weekend cookout with these awesome Memorial Day Recipes.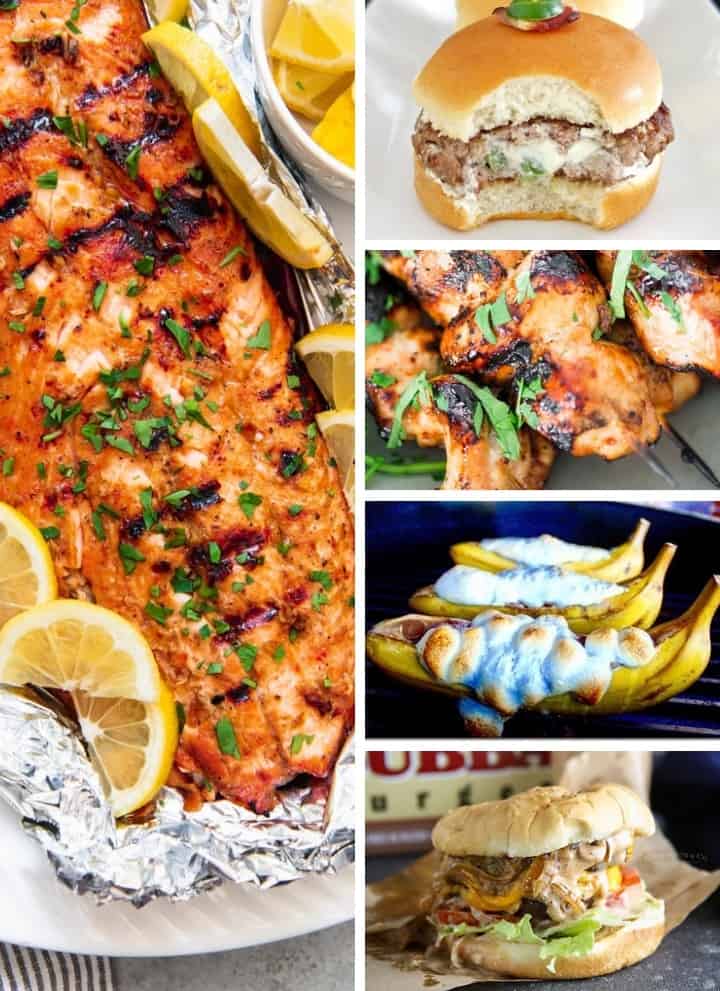 Memorial Day Recipes: On the Grill
Burgers
Freshly Ground Lamb Bacon Burgers [Nerd Chefs]
Nobody wants to eat a bland burger - and this is anything but! Begin by freshly grinding lamb and bacon together for the most amazing natural flavor combo! Top it with feta, capers and your favorite toppings for the best burger you'll ever try!
Jalapeno Popper Burger [Burger Artist]
No hiding from the flavor here! Embrace the heat of summer with Jalapeno Popper Burgers from BurgerArtist.com! I love a great stuffed burger, and this one delivers. Simply mix together your jalapeno popper stuffing, pack it between the burgers and cook it to gooey perfection. Yum!
Best Burger Sauce [Kleinworth & Co.]
No burger is complete without the perfect toppings. Kleinworth and Co sauces up a frozen burger the homemade way! This a great way to get burgers on and off the grill quick, while also giving them grade A Gastropub flavor!
Chicken
Beer and Honey BBQ Chicken Skewers! [Jo Cooks]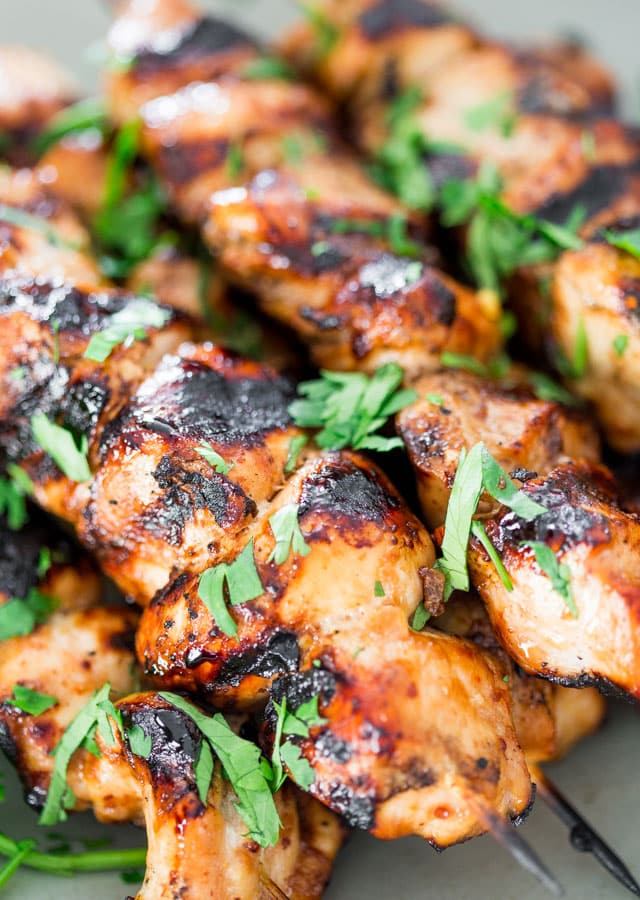 Skewers are the way to go when making BBQ Chicken! By compressing your chicken on a skewer, you get perfectly evenly cooked goodness, avoiding that dry chicken that none of your guests want!
Ranch Chicken Grilled Chicken with Yogurt Marinade [Joy Filled Eats]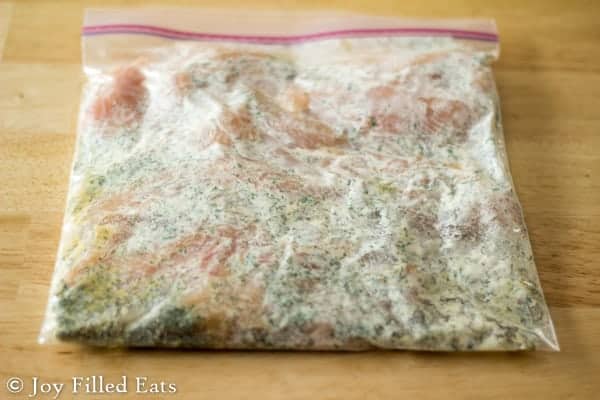 For a twist on the traditional BBQ, create a nice yogurt marinade and cook up some grilled ranch chicken tenders. Joy Filled Eats walks you through this super-simple recipe that will impress your guests!
Memorial Day Recipes: On the Smoker
Perfect Smoked Brisket [Nerd Chefs]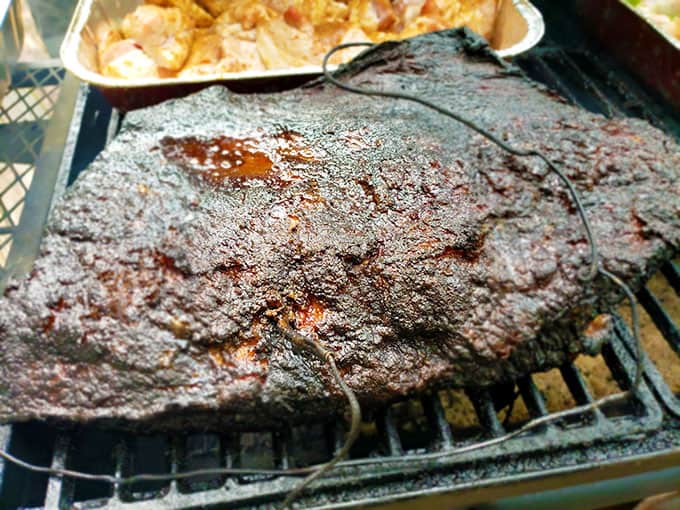 If you really want to win a memorial day BBQ, impress your guests with a perfectly cooked all-day beef brisket. You'll want to set an early alarm clock to get this done in time. The best brisket requires a super long, super low cook to bring it to it's juicy maximum. Thankfully, we walk you through the process with this easy guide on how to smoke brisket.
St. Louis Style Smoked Ribs [Nerd Chefs]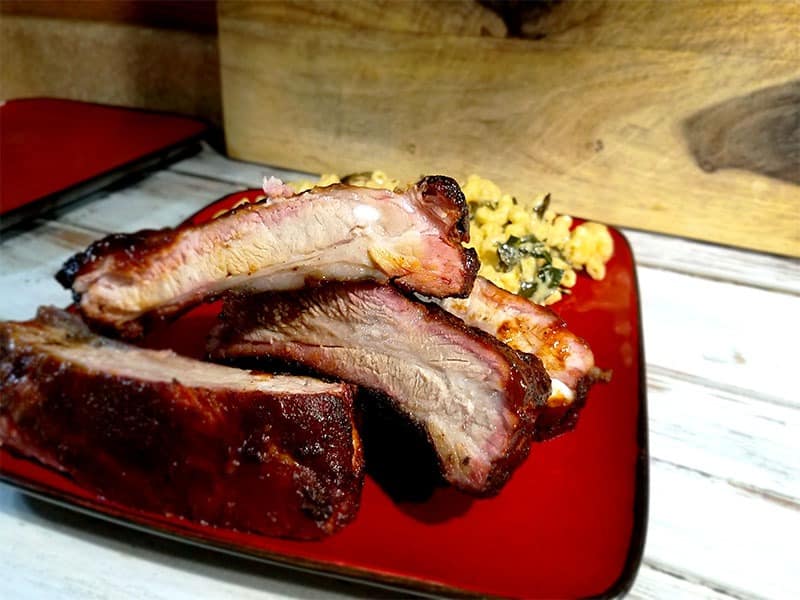 The Brisket's BBQ brother is of course perfectly smoked BBQ ribs! Another meat that requires a nice slow cook, you can at least get up at a reasonable hour before tossing your ribs on the smoke. A good offset smoker (affiliate) is what you really want to BBQ either a brisket or ribs to perfection.
Smoked Pork Belly Taco [MGoBBQ]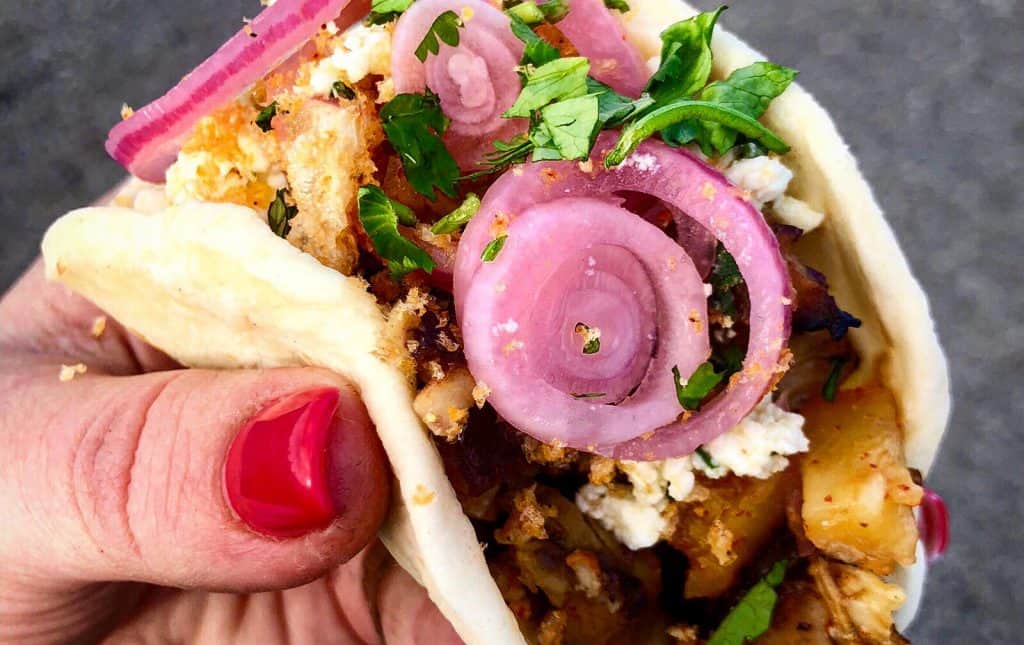 Really impress your guests with a perfectly delicious pork belly from MGoBBQ. Then, dress it up with your favorite toppings and into a fluffy taco shell. Just don't tell your cardiologist.
Memorial Day Recipes: Seafood Specials
Grilled Soy Brown Sugar Salmon in Foil [House of Nash Eats]
Delicious and crowd pleasing, grilled salmon comes together super quick. In 15 minutes, you'll have tender flaky salmon that will please anyone not looking to slip into a meat coma.
Memorial Day Recipes: Grilled Desert!
Banana Boats [MGoBBQ]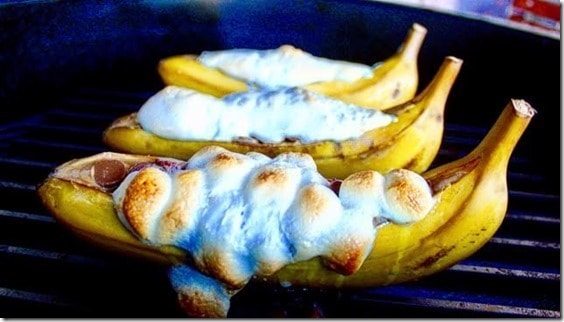 Who says desert can't be made on the grill?! Prove those nay-sayers strong with this awesome combo of peanut butter, chocolate and marshmallow! Wow!
1